The Irish Luck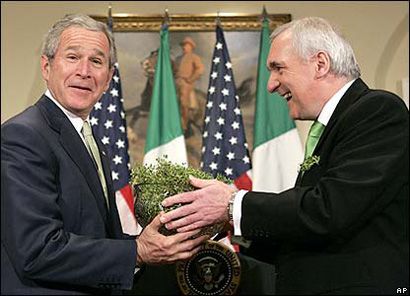 Ireland won the
Triple Crown
yesterday during the
RBS 6 Nations
of Rugby Union, the second time in 3 consecutive years although France won the championship or the tournament or whatever you want to call it. This year, it was a bit weird, well Scotland beats France and England whilst Wales who won the
Grand Slam
last year lost to France, Ireland, England and drew with Italy, again drew with Italy! Anyway, I don't play rugby because it's too rough for me (haha!) but it's such a nice game to watch, it's all about strategies! Innit?
Another Irish victory at
Cheltenham Gold Cup
in which they won first, second and third place on Friday (St. Patrick's Day). The Irish are definitely celebrating for being Irish, good for them :) Well, I love them, had a wonderful time here in Ireland and they're such a lovely people, friendly to the max...and good looking too, haha that's me being shallow, judging people on how they look!