LG KS20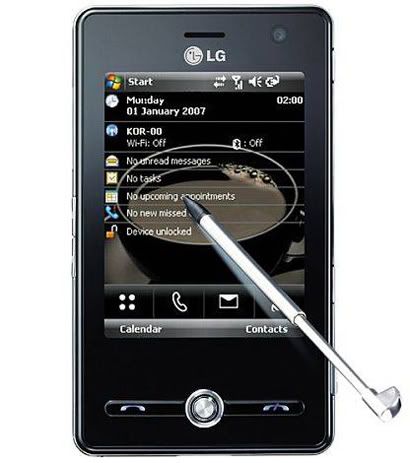 Pros: It has all the features of the Prada phone plus 3G, Wi-Fi and Windows Mobile 6 Professional.
Cons: No Prada logo, no Prada case, no Prada screen cloth, no Prada box, no Prada earphones, no Prada theme and Prada interface actually looks better.
Verdict: Standing as tall as the iPhone, and it has 3G and camcorder that are not on the iPhone.